Elucidating / Wyświetlanie
Imaginarium Gallery, Łódź, PL
June 10 - 19, 2016
Participants:
Izabela Gustowska, Piotr Kurka, Dominik Lejman, Dominika Sadowska, Józef Robakowski, Piotr Kotlicki, Konrad Kuzyszyn.
______________________________
ELUCIDATING
means actions related to the use of a light source as a medium, in this case - for a recorded or digitally generated image. Colloquially, it can also mean the elucidation of a certain issue or meaning.
In defiance of the universal customs regarding the problematization of exhibition titles, I decided to suggest a curatorial project, based only on the selection of distinctive personalities of the artists invited. Each of them has created works using projection techniques or revealing an image through light. However, the selected images will share not only a common presentation technique, but also the meanings they convey. Recording is a mediation, a "technical image" or a message. However, the most important thing is their ontological status - their impact, what they establish, what they evoke, how they reveal themselves. The artists invited to the exhibition represent various generations and two significant centers: Poznań and Łódź. It is of no significance to me whether the works will establish interactions or dialogues and what shape will the gallery space, incidentally - a difficult one, assume. The most important thing to me is to leave these few works prey to our eyes, bodies and senses, to induce reflection and sensations. That is enough for the curator. I hope the same goes for the recipients.
Konrad Kuzyszyn
_______________________________
oznacza czynności związane z wykorzystywaniem źródła światła, jako nośnika, w tym wypadku obrazu rejestrowanego lub wygenerowanego cyfrowo. W języku potocznym może też oznaczać przybliżanie zagadnienia lub jakiegoś sensu.
Wbrew powszechnie obowiązującym zwyczajom problematyzowania tytułów wystaw, postanowiłem zaproponować projekt kuratorski, oparty jedynie/aż, na doborze wyrazistych osobowości zaproszonych artystów. Każdy z nich ma w swoim dorobku prace wykorzystujące techniki projekcyjne lub ujawniające obraz za pośrednictwem światła. Wybrane realizacje łączyć będzie jednak nie tylko technika prezentacji, ale powołanie sensów, które niosą te obrazy. Rejestracja to zapośredniczenie, "obraz techniczny", czy też komunikat. Jednak najistotniejszy jest ich status ontologiczny - siła oddziaływania, to co ustanawiają, na co wskazują, jak się ujawniają.
Artyści zaproszeni do wystawy reprezentują różne pokolenia i dwa ważne ośrodki: Poznań i Łódź. Nie ma dla mnie znaczenia, czy prace wchodzić będą w interakcje, dialogi oraz jakiego kształtu nabierze trudna skądinąd przestrzeń galerii. Najistotniejsze jest wydanie na żer naszych oczu, ciał i zmysłów tych kilku prac, które mają skłonić do refleksji, spowodować doznania, a to kuratorowi wystarczy. Liczę, że odbiorcy także.
Konrad Kuzyszyn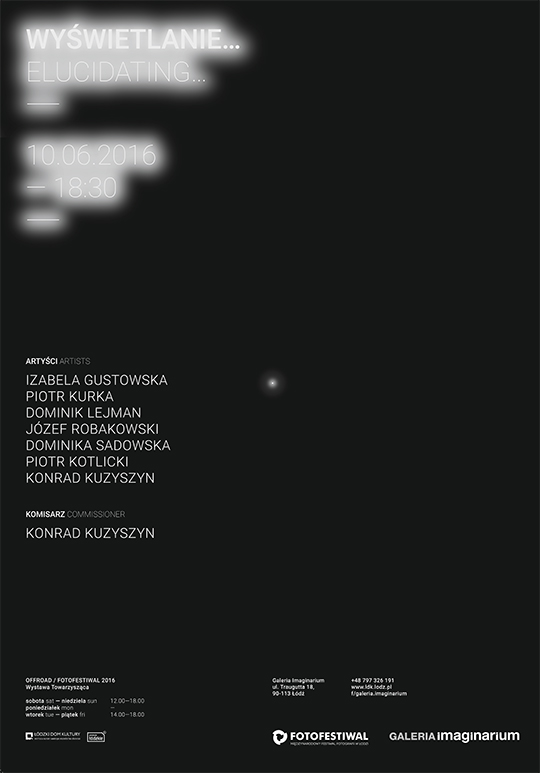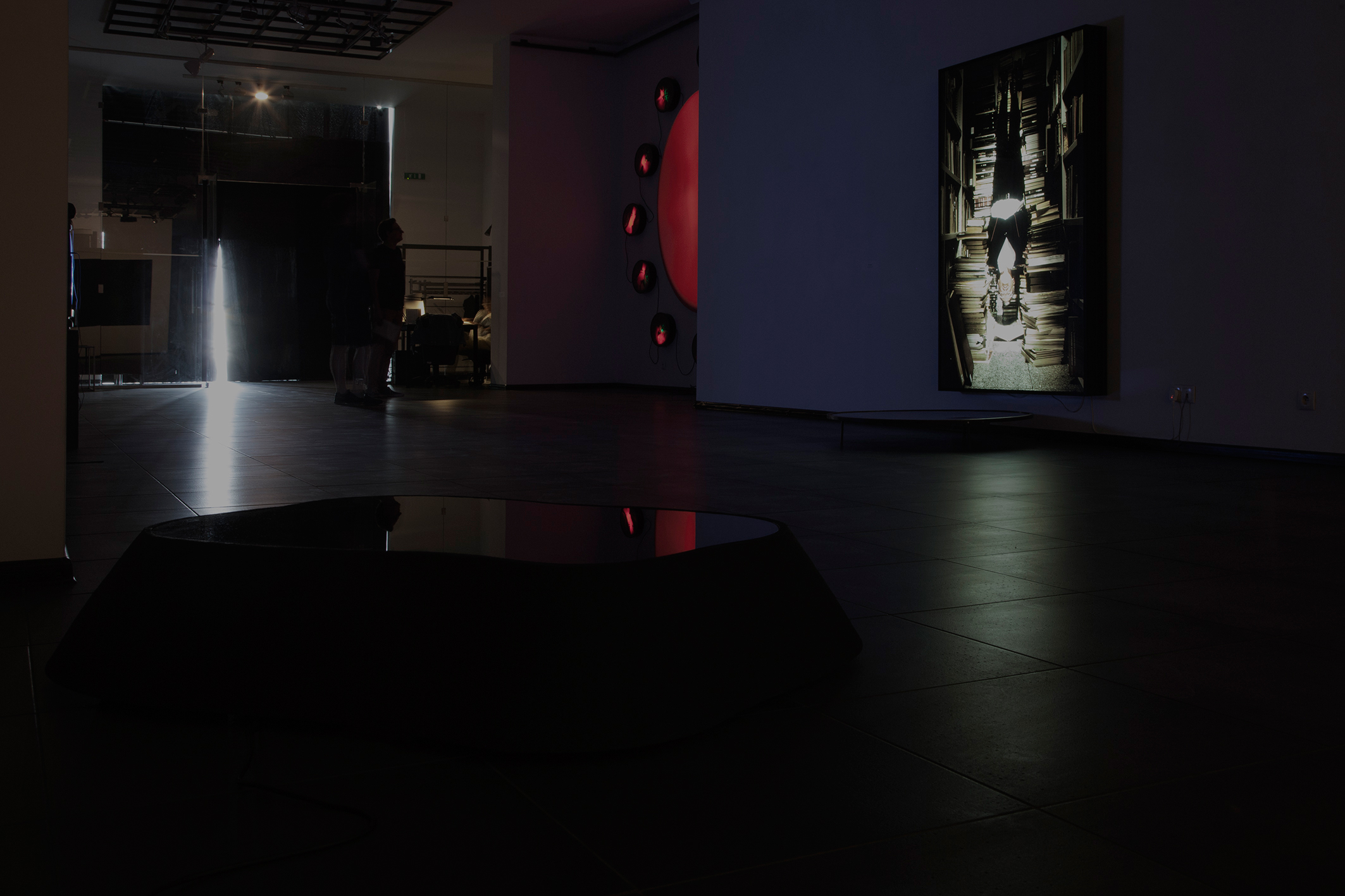 exhibition view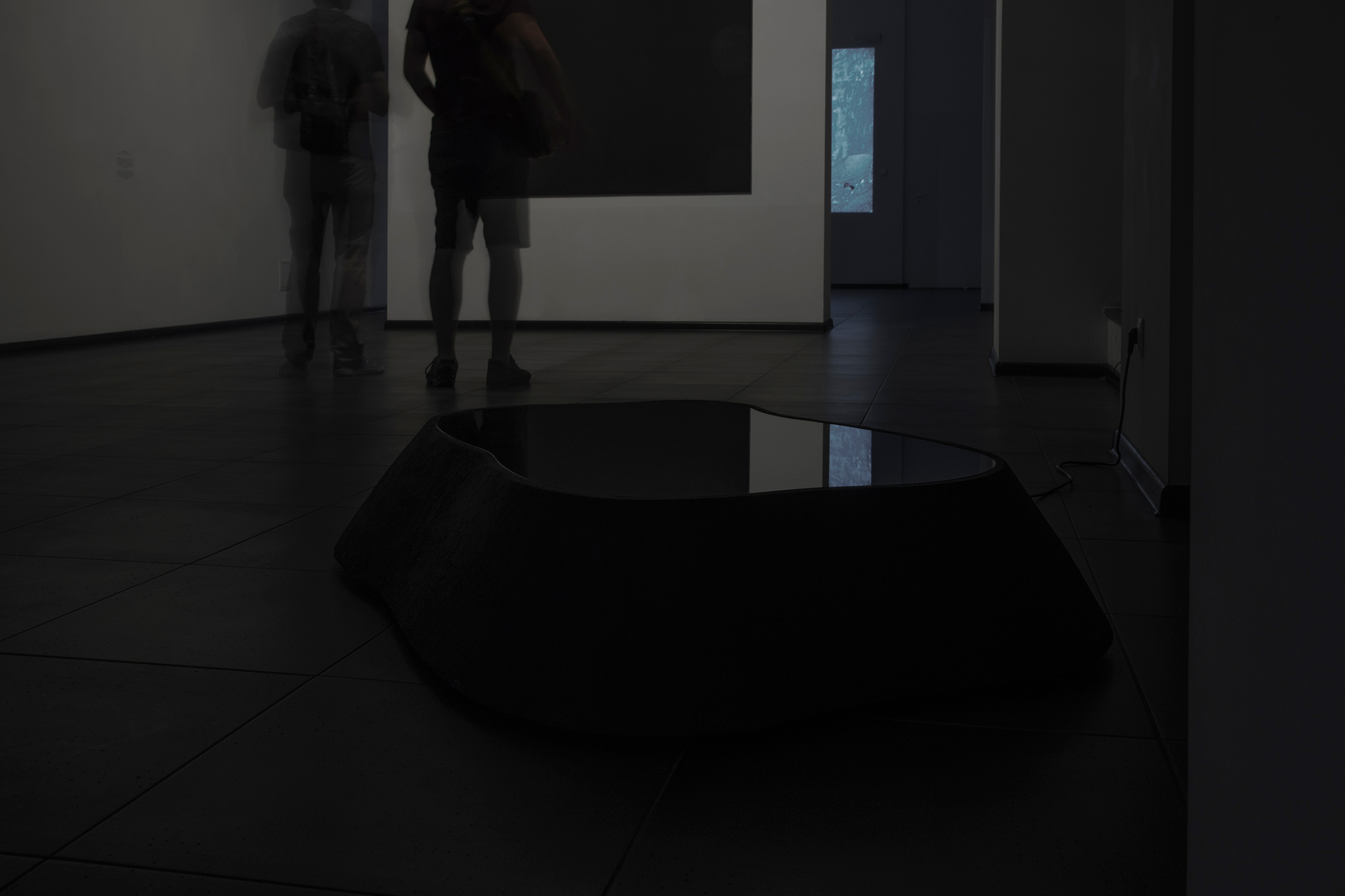 exhibition view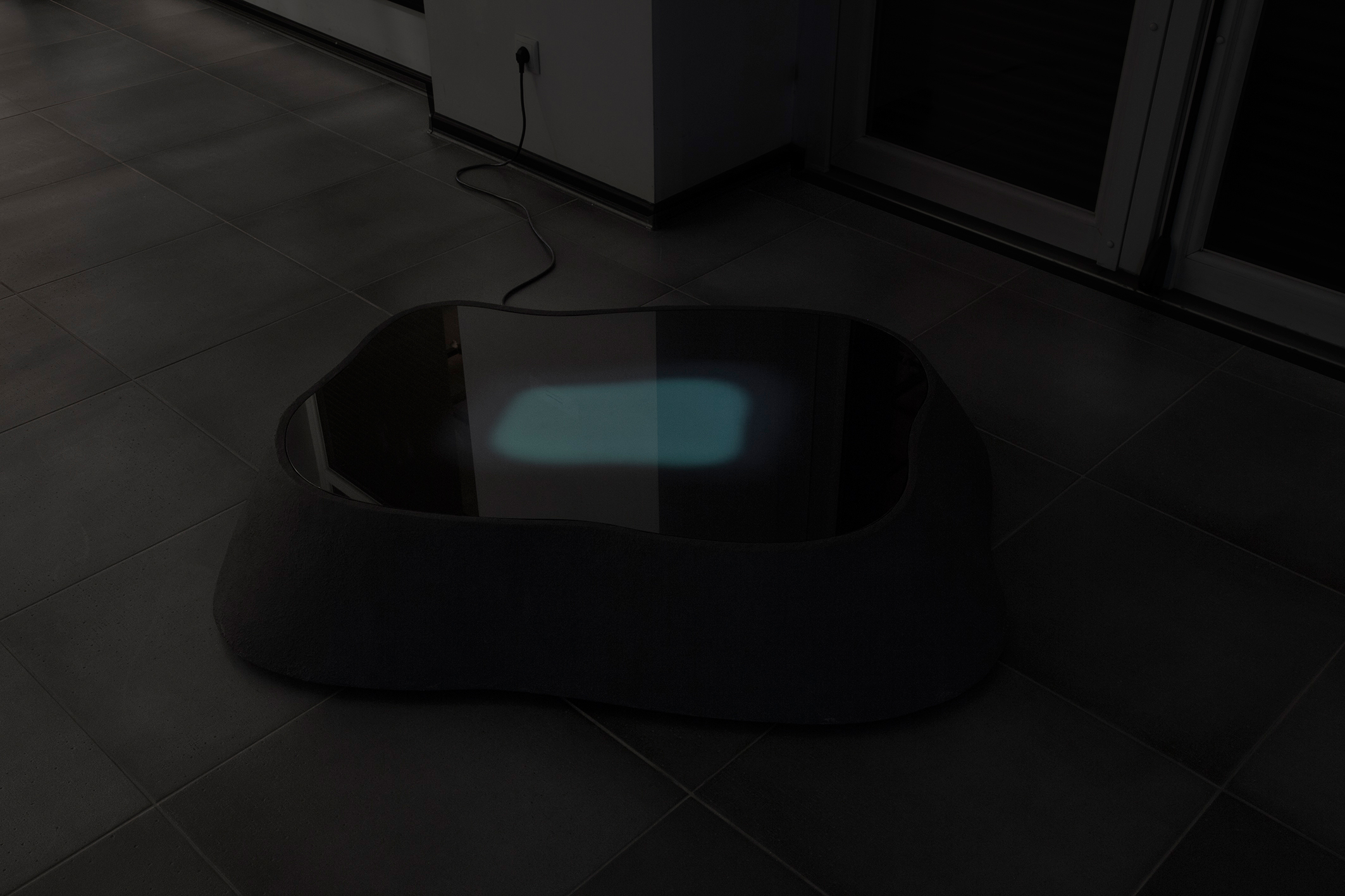 Dominika Sadowska / Surface, 2016